Viewpoint invites authors to write about anything they want, as long as it's of interest to readers of Asian Books Blog.
Here, Mona Dash talks about leaving her native India, to save her child's life. Her son was born with a rare, genetically inheritable disease, SCID (severe combined immuno-deficiency). After his diagnosis, she set out for London so he could be given specialist treatment. She has written about her experiences in the memoir, A Roll of the Dice: a story of loss, love and genetics.
(Update – this published on Monday, April 22  and is now available to order on Amazon).
Mona still lives in London, where she combines motherhood, and work in the technology sector with writing fiction and poetry. Her work includes the novel Untamed Heart, and two collections of poetry, Dawn-drops and A certain way.  In 2016, Mona was awarded a poet of excellence award in the upper chamber of the British parliament, the House of Lords.  Her work has been widely praised and anthologized. In 2018, she won a competition established to encourage and promote British Asian writers, the Asian writer short story competition, for her short story Formations.
A Roll of the Dice describes the ups-and-downs, the shocks and support, the false starts and real hopes of a mother with a sick child. Mona humanizes the complexities of genetic medicine, and writes her story of genetic roulette without self-pity. Her memoir contains valuable information for couples facing infertility and complicated pregnancies, for parents of premature babies and of children with SCID.
So, over to Mona…

My baby boy was born several years ago in Kolkata, India. He was perfect; healthy, feeding well, big for his age, and even slept all through the night. As a young, career-oriented woman, fresh out of university and armed with an MBA, my worries were simple and pragmatic: how could I get back to my busy job which involved travelling across the globe?  How could I regain my pre-pregnancy weight? How could I get the best possible childcare for my baby?
Like most women, these were the practical challenges I expected to face and all I was really prepared for.
At four-and-a-half months of age, my son started becoming unwell with a high fever and an unexplained rash all over his little body. As young parents, we were not prepared for something like this. Indeed, who is? After repeated visits to our paediatrician who was clueless, we visited a string of doctors, each one more highly paid than the other, each one with longer waiting lists and a greater reputation. We ran from pillar to post, desperate to find out what could be wrong. After two whole months of playing tag with doctors, we decided to leave Kolkata and go to a specialist hospital in South India in search of a diagnosis.
Read more at Asian Books Blog.
MonaDash
4 weeks ago
A Roll Of The Dice
A Roll of the Dice is about one woman's wish to become a mother while knowing that she carries a gene that could seriously affect her unborn babies, particularly if they are boys. The memoir …
3 days ago
@LinenPressBooks And yes that was also such a coincidence! No idea why I chose to wear it in the morning - and then this guy recommends a pretty cocktail - but didn't know it came with violets ! #life!
3 days ago
When #violets appear on my cocktail to match #ARolloftheDice #memoir @LinenPressBooks #genetics #love #fertility #hope #miracles https://t.co/TC1dFNxx4i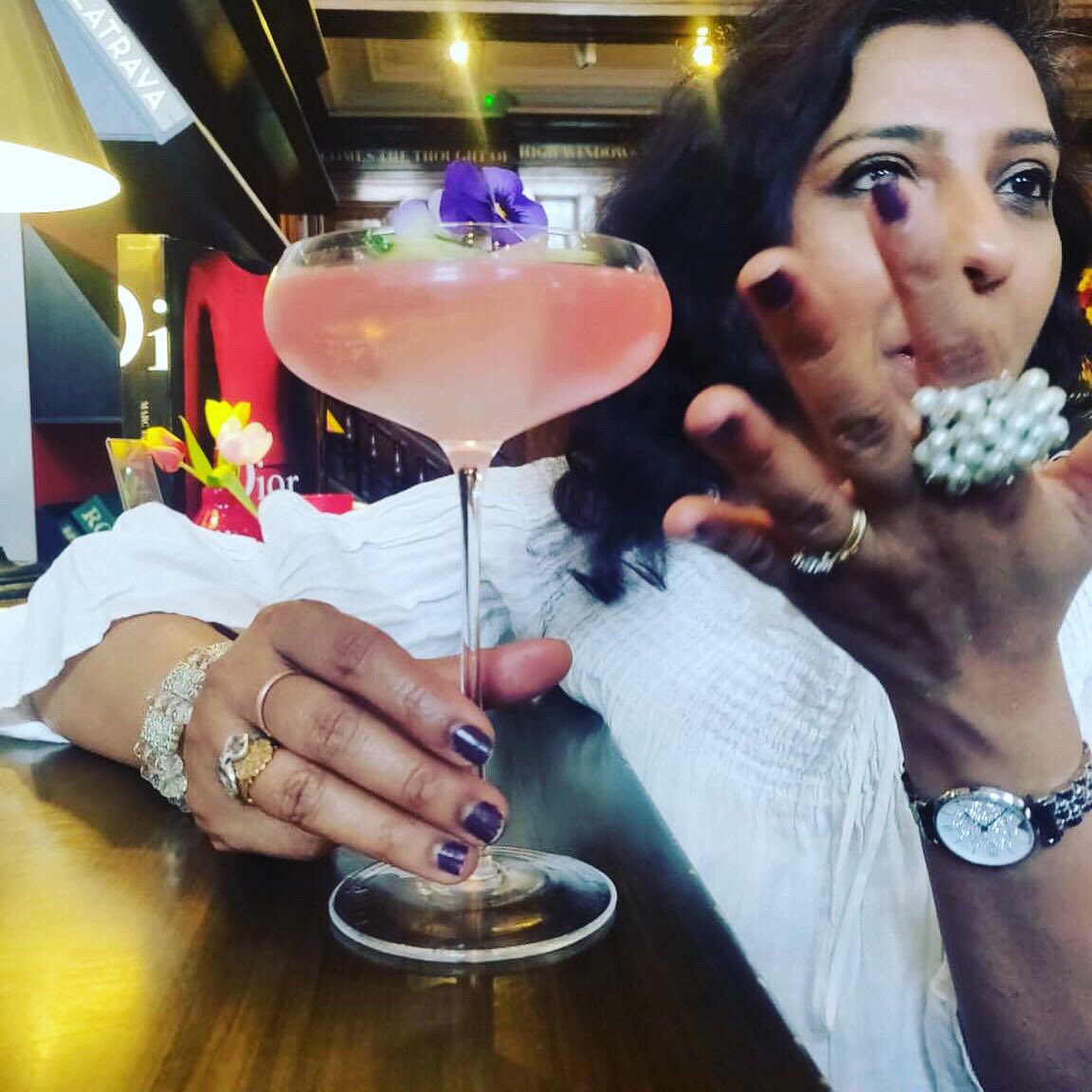 3 days ago
Thank you @Farrah_Yusuf and look forward to hearing from you when you do ! #memoir @LinenPressBooks https://t.co/bgIajpwd1x